News from Pont du Gard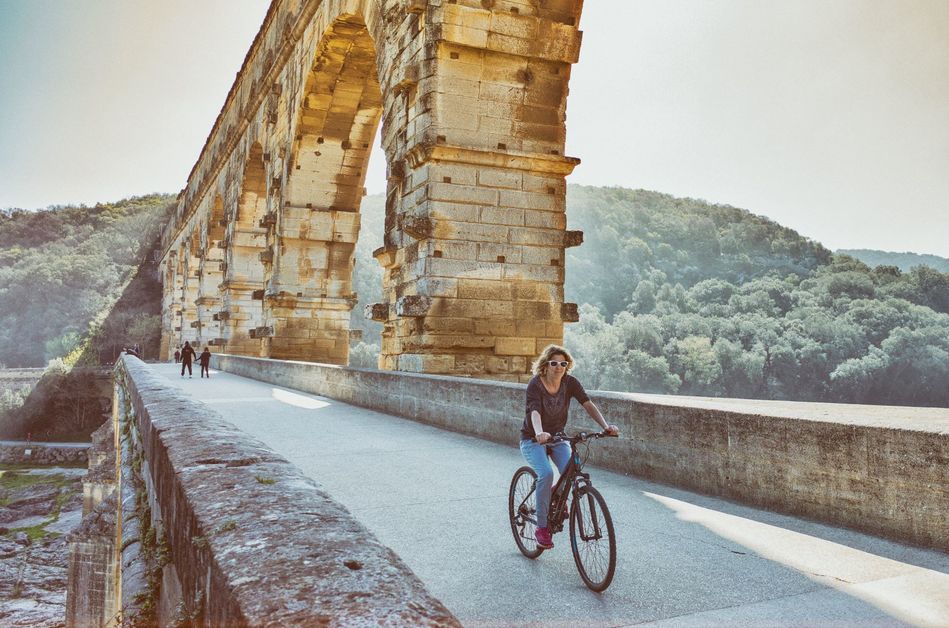 Let's go to the Pont du Gard with the Sun E Bike's Bike, gain discounts on tickets for the cultural space !
Let's Go to the Pont du Gard!

Did you know that the celebrated Roman aqueduct bridge, the Pont du Gard is only 14 kilometers from Uzès ? And did you know that there is a bike path that takes you from Sun-E-Bike Uzès all the way to this incredible monument ? Begin your day by renting a bike from Sun-E-Bike Uzès bike rentals. We will provide you with a detailed map to get you the Pont du Gard. You can even reserve a picnic lunch in advance from our partners Yolo, a sandwich shop in town. The Pont du Gard is a 2000 year old aqueduct bridge built by the Romans. Its incredible array of arches spanning over the Gardon River is truly a majestic site. Once on the site, you can take in the views, swim in the river, and visit the museum. In the summer time, the line is long to buy a ticket to the museum but there is no need for you to wait. You may buy your reduced-price ticket at Sun-E-Bike bike rentals in Uzès at the same moment you rent your bike. That way there will be no need to wait in the long line. You will show up with your ticket in hand and even better, it's cheaper when you purchase your ticket from us ! On your way back to Uzès, Sun-E-Bike Uzès bike rentals map will take you along country roads through beautiful villages, passing vineyards and sunflower fields. For this packaged deal, all you need to do is contact us here at Sun-E-Bike Uzès bike rentals and we will take care of the rest. We are looking forward to seeing you soon !