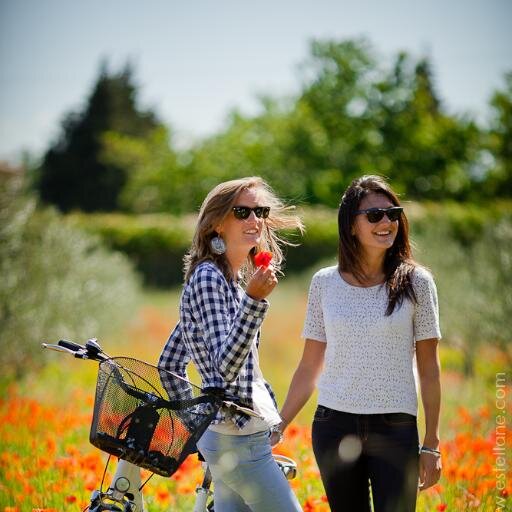 Who are we ?
Olivier and Hubert, two lovers of Provence and bike riders addict, have launched Sun-E-Bike in 2012 to show all the benefits of the e-bikes on the hills of Provence.
Quickly, they propose a large stock of bikes to rent so that everyone can enjoy Provence…. even on the most difficult hills.
With his touristic experience, Maxime join the team in 2012 to manage the team and the 4 shops in Bonnieux, St-Rémy de Provence, Vaison la Romaine and Uzès.
Now, Sun-E-Bike, became the leader of the e-bikes and bikes rental in Provence, offers all its skills and expertise:

- to individuals for bike ride in family or with friend but also for all-inclusive bikes tours with accommodations and food included.
- to groups for birthdays, or bachelor party, roadtrips…
- to compagnies for their work meetings or team building
Sun-E-Bike proposes as well some e-bikes and bikes to sale in its shops with also all the maintenance service.
All the Sun-E-Bike's team love Provence and know every corner and point of interest of this area. You will enjoy our best suggestions for your itinerary in order to ride on the most beautiful and most quiet roads of Provence.
Tell us what you like, we will make you an incredible moment!
And stay cool, we will take care of everything…
The team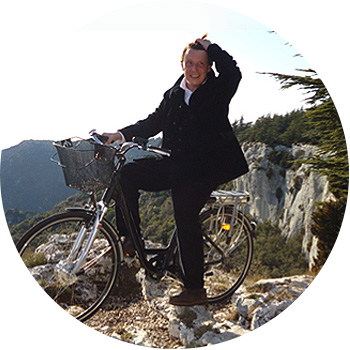 Associate President
Hubert Dumont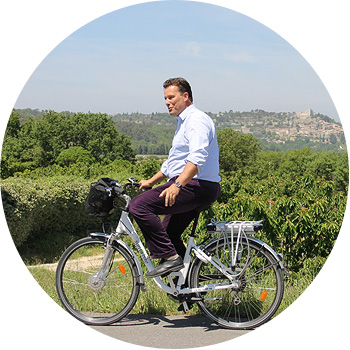 Associate President
Olivier de Montgolfier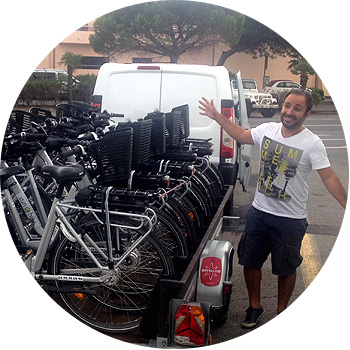 General Manager
Maxime Vial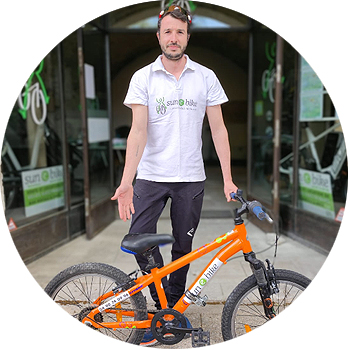 Assistant Manager
Julien Vacher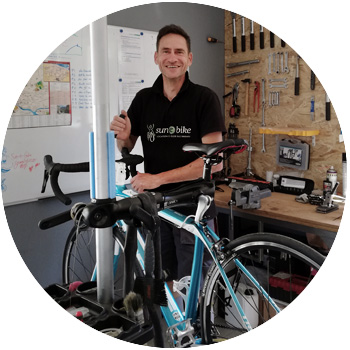 Manager of
Vaison la Romaine
Mechanic
Gerald Arnaud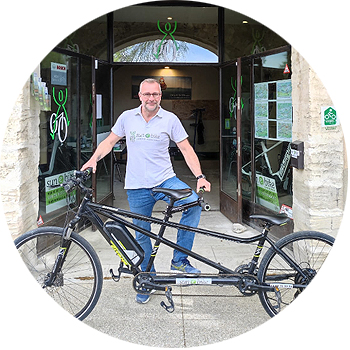 Manager of
Bonnieux
Benoit Philippart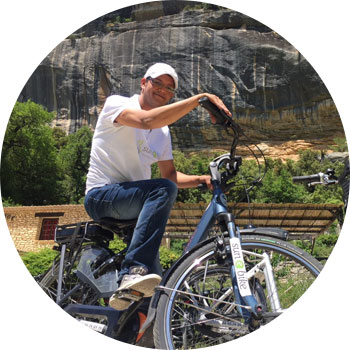 Manager of
Bonnieux
Ossama Ahmad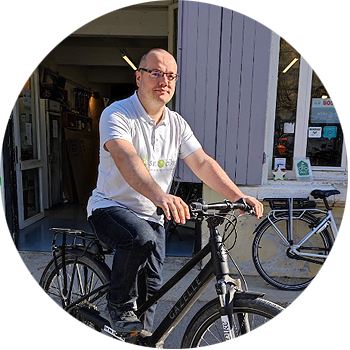 Manager of
Saint Rémy de Provence
Sébastien Caune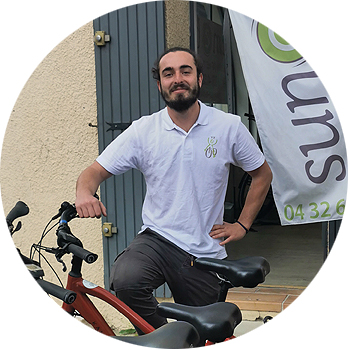 Manager of
Uzès
Léo Paquelin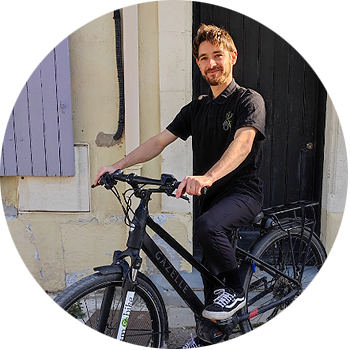 Assistant manager
Mechanic
Louis Mayet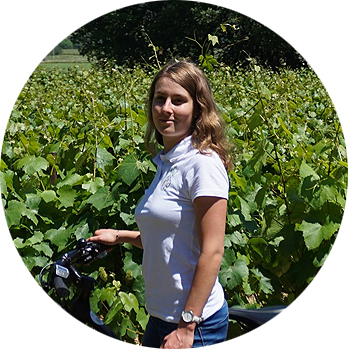 Assistant manager
Amelie Noël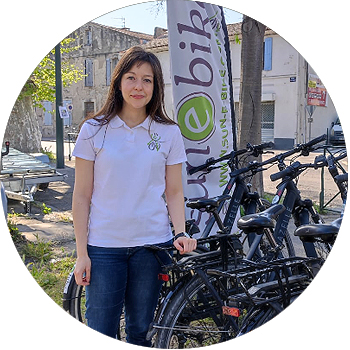 Assistant manager
Léa Dumas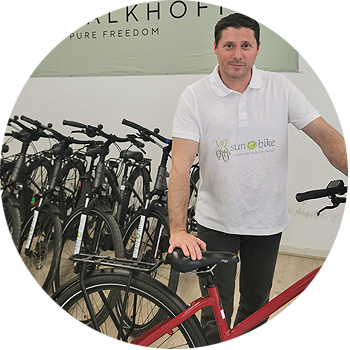 Assistant manager
Olivier Laurent
Ride without trouble
The bike riders are going to fly on the road…
The hills leading up to the perched villages disappear and the ride becomes only pleasure.
This concept allows you to visit the region on cycle paths and on small roads, without caring about noise, pollution or parking.
The perched villages hanging from the mountain of Luberon, the Alpilles, the vineyards, the Mont Ventoux and Uzès' area are easily reachable by bike.
In the shady valleys, you will discover abbeys, beautiful gardens, typical houses and hidden castles.
You go from valleys to hills effortlessly. The electric assistance takes over in the slopes…
4 rental agencies
You rent a bike in one of the fifth Sun-E-Bike agencies, Bonnieux, St-Rémy de Provence, Vaison la Romaine or Uzès and you can go and discover this beautiful region and its landscapes of fruit trees, vineyards and lavender fields.
Before taking off with your bike, you are given an itinerary (paper road book or QR code on your smartphone)
You follow the amazing itineraries carefully designed by Sun-E-Bike.
You can drop off your e-bike in any of the four rental agencies.
Made in Europe e-bikes!
The e-bikes that we offer are designed and assembled in France, following the European norms and regulations.
Thanks to its 80 km – 120 km battery's range, you can go for day-long rides and enjoy your time without worrying.
Thanks to its engine located in the front wheel or in the center, the slopes you will come across will be easy to climb.
These bikes have been specially designed to be comfortable, with a seat and handlebars suited for day-long rides.
For more information, do not hesitate to contact us in one of our four agencies.