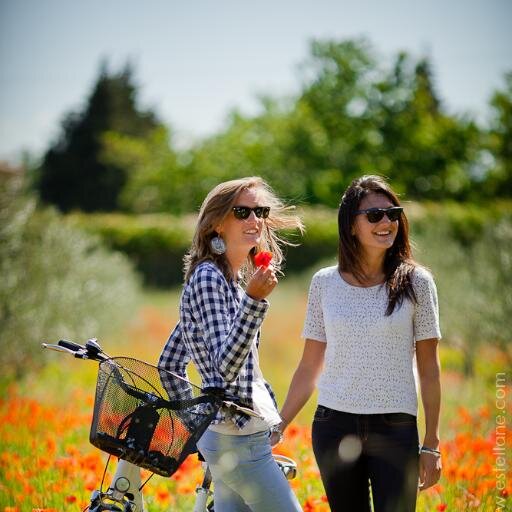 Who are we ?
Sun-e-Bike is set in the Luberon (Bonnieux) and the Alpilles (St Rémy de Provence) since 2012, and the vineyards of Chateauneuf du Pape and at the doors of Provence in Vaison la Romaine since 2017.
In 2019 we have opened a new agency in Uzès. Sun-E-Bike offers a new way to discover the Provence. With its 200 electric bikes and 100 regular bikes, you can discover all the sights of Provence freely.
Sun-e-Bike offers the rental of quality e-bikes, selected amongst the French-made bikes and chosen for their reliability, performance and comfort.
The team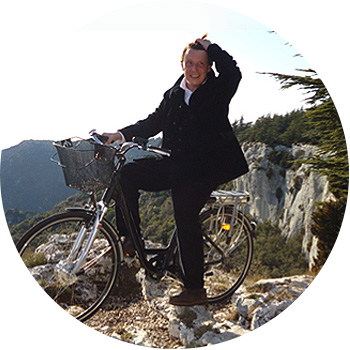 Associate President
Hubert Dumont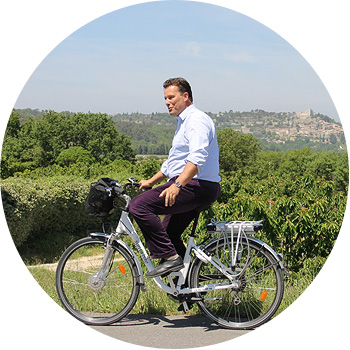 Associate President
Olivier de Montgolfier
General Manager
Maxime Vial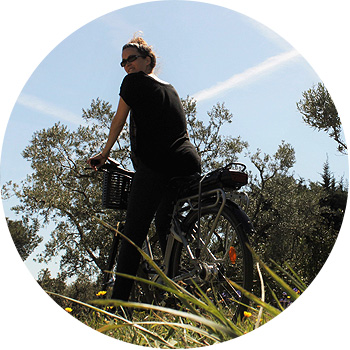 Manager of
Vaison la Romaine
of Chateauneuf du Pape
Estelle Bordage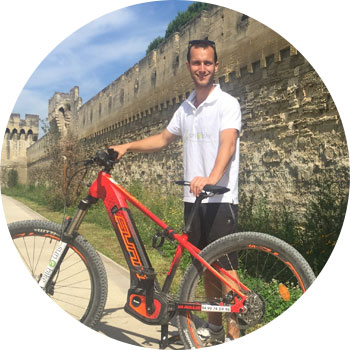 Manager of
Bonnieux
Benjamin Tricot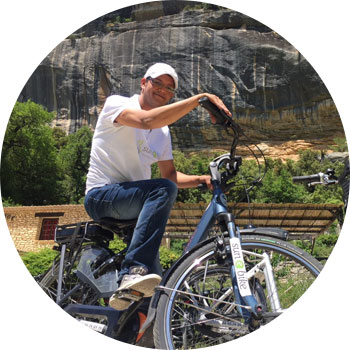 Manager of
Bonnieux
Ossama Ahmad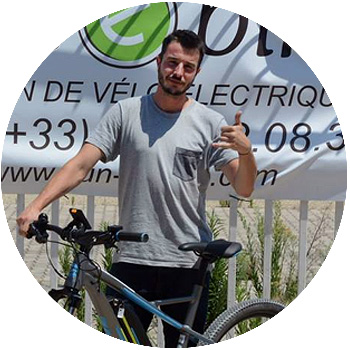 Manager of
Saint Rémy de Provence
Julien Vacher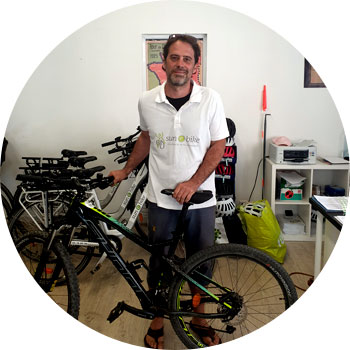 Manager of
Uzès
Michael Blunk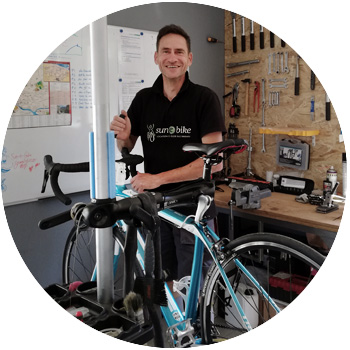 Manager Mechanic
Gérald Arnaud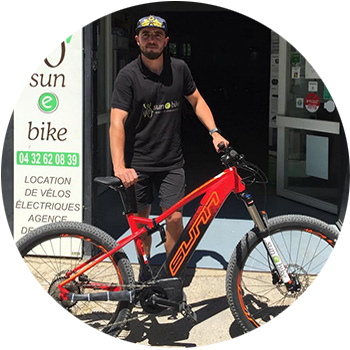 Assistant manager
Mechanic
Clément Burret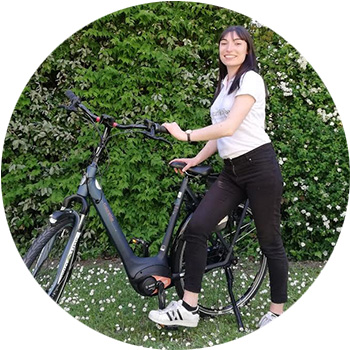 Assistant manager
Mélina Grange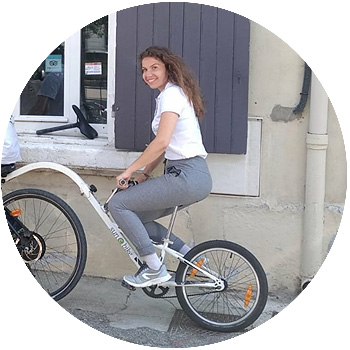 Assistant manager
Julie Favier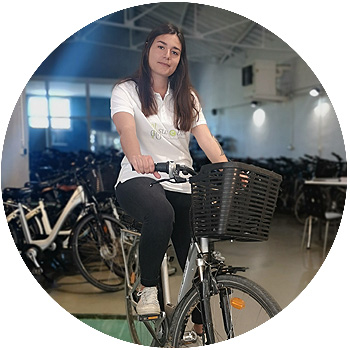 Assistant manager
Lucie Serer
Ride without trouble
The bike riders are going to fly on the road…
The hills leading up to the perched villages disappear and the ride becomes only pleasure.
This concept allows you to visit the region on cycle paths and on small roads, without caring about noise, pollution or parking.
The perched villages hanging from the mountain of Luberon, the Alpilles, the vineyards, the Mont Ventoux and Uzès' area are easily reachable by bike.
In the shady valleys, you will discover abbeys, beautiful gardens, typical houses and hidden castles.
You go from valleys to hills effortlessly. The electric assistance takes over in the slopes…
5 rental agencies
You rent a bike in one of the fifth Sun-E-Bike agencies, Bonnieux, St-Rémy de Provence, Chateauneuf du Pape, Vaison la Romaine or Uzès and you can go and discover this beautiful region and its landscapes of fruit trees, vineyards and lavender fields.
Before taking off with your bike, you are given an itinerary (paper road book or QR code on your smartphone)
You follow the amazing itineraries carefully designed by Sun-E-Bike.
You can drop off your e-bike in any of the four rental agencies.
Made in Europe e-bikes!
The e-bikes that we offer are designed and assembled in France, following the European norms and regulations.
Thanks to its 80 km – 120 km battery's range, you can go for day-long rides and enjoy your time without worrying.
Thanks to its engine located in the front wheel or in the center, the slopes you will come across will be easy to climb.
These bikes have been specially designed to be comfortable, with a seat and handlebars suited for day-long rides.
For more information, do not hesitate to contact us in one of our four agencies.