News from Uzès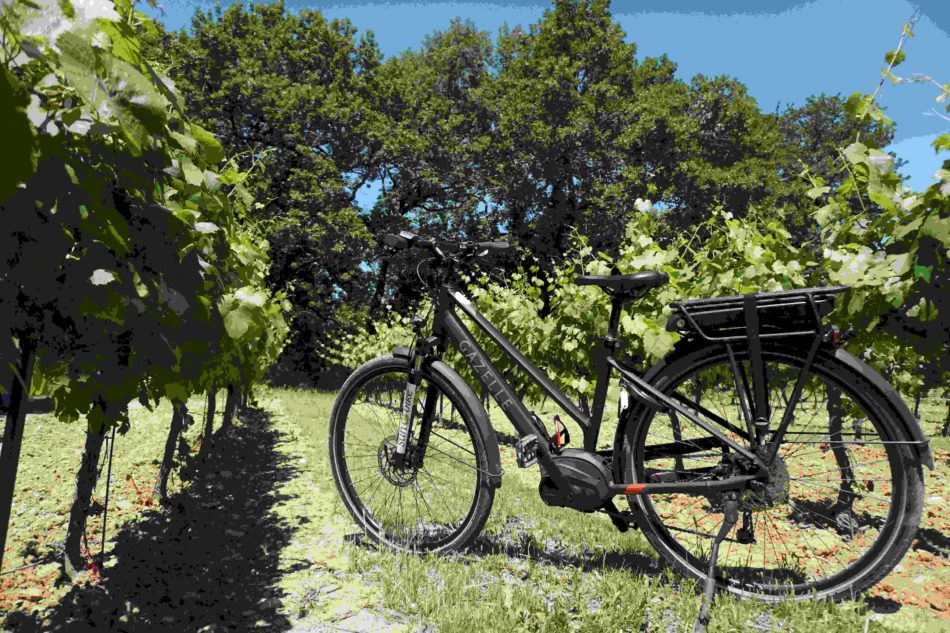 Wine tasting by bikes in Uzès !
Rent an e-Bike and discover the wines of Uzès

Uzès and its surroundings is home to dozens of small vinyards and wine-makers. Sun-E-Bike Uzès bike rentals offers you an unique way to visit a few of them. Stop by the shop and rent a bike at Sun-E-Bike Uzès bike rentals. We will provide detailed maps on how to take back roads to visit some of our favorites. One such wine-maker that we our proud to suggest is the Domaine Natura in St.-Laurent-la-Vernède, which is located about a half an hour by bike from Uzès. Go see our friends at Natura and participate in a wine tasting in their charming cellar. You may even buy bottles right there and use
your bike basket or rear sacks to carry the wine back to Sun-E-Bike Uzès bike rentals. A wine tasting at Natura is truly an experience not to be missed. They offer wonderful rosés, whites and reds wine and are one of the few to be certified AOP Duché d'Uzès, a nationally recognized mark of excellence. During the wine tasting, Natura will explain the process of wine-making from the vine to the bottle. Just make sure not to drink too much of this delicious wine during the tasting ! Better yet, buy a few bottles and bring them back to Sun-E-Bike Uzès bike rentals to enjoy in the evening after your bike ride.

The wines of Provence.... a must to discover !
from 52,00 €*
Visit of Champ-Long wine estate, near the Mont Ventoux and Entrechaux, and tasting of its Ventoux and Côtes du Rhône wines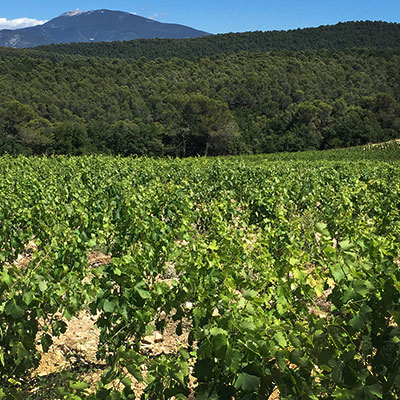 Descent of the Gardon
from 66,00 €*
Ride your bike to Collias where your canoe is waiting for you and discover the Pont du Gard...