An unforgettable bike ride from Uzès to the Gorges du Gardon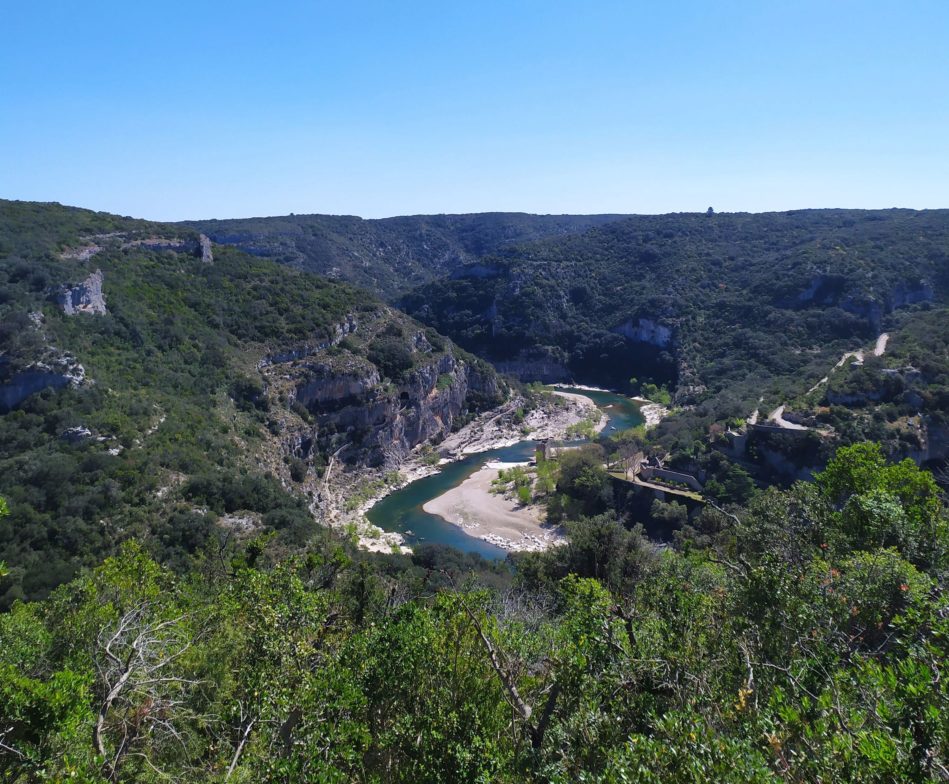 Just a few kilometers from Uzès, discover the magnificent landscapes offered by the Gorges du Gardon.
The gorges du Gardon an unique natural reserve
Whether you access it by road or by trails, the Gorges du Gardon offer breathtaking views. Home to many animal and plant species, they have even been classified as a "biosphere reserve" by UNESCO. With a bit of luck, it's even possible to spot eagles or beavers there.
The Gorges du Gardon also offer several swimming areas for you to cool off during your bike outing.
Discover the gorges du Gardon with a canoe
To discover this place from another angle, you can also canoe down the Gardon River and pass under the Pont du Gard. This year, we even offer a package including the rental of an electric bike and a canoe trip down the Gardon River, thanks to the Bureau des Moniteurs du Gard. Join Collias by bike on the greenway or small roads, then hop in a canoe. Go under the Pont du Gard, enjoy a swim or picnic by the water, then take a shuttle back to Collias. Then take advantage of the electric bike assistance to return effortlessly to Uzès. Two of our routes will allow you to enjoy these beautiful gorges!

So if you too want to discover this magnificent must-see place in Gard, don't hesitate to contact us:
Sun-E-Bike Uzes: +33 9 53 67 78 47 or uzes@sun-e-bike.com.