An unforgettable bike ride from Uzès to the Gorges du Gardon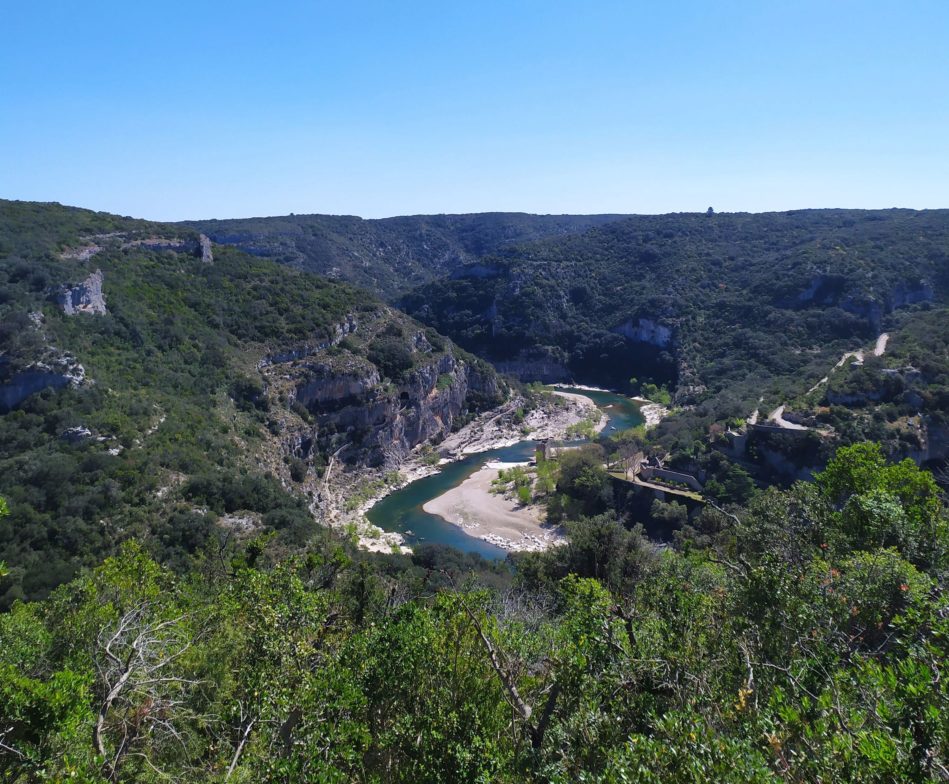 A seulement quelques kilomètres d'Uzès, découvrez les magnifiques paysages offerts par les gorges du Gardon.
Les gorges du Gardon une réserve naturelle unique

Que vous y accédiez par les routes ou par les chemins, les gorges du Gardon vous offrent des vues à couper le souffle.
Abritant de nombreuses espèces animales et végétales, elles ont même été classées « réserve de biosphère » par l'UNESCO. Avec un peu de chance, il est même possible d'y apercevoir des aigles ou des castors.
Les gorges du Gardon offrent également plusieurs lieux de baignades pour vous rafraîchir au cours de votre sortie vélo.
Découvrez les gorges du Gardon en canoë

Pour découvrir ce lieu sous un autre angle, vous pouvez également faire une descente du Gardon en canoë et passer sous le Pont du Gard. Cette année, nous vous proposons même un pack incluant la location d'un vélo électrique et une descente du Gardon en canoë, grâce au Bureau des Moniteurs du Gard. Rejoignez Collias en vélo par la voie verte ou par les petites routes, puis, montez dans
un canoë. Passez sous le Pont du Gard, profitez d'un temps de baignade ou d'une pique nique au bord de l'eau, puis prenez une navette qui vous ramènera à Collias. Profitez ensuite de l'assistance des vélos électriques pour rentrer sans trop d'efforts jusqu'à Uzès.
Deux de nos parcours vous permettront de profiter de ces gorges magnifiques!

Alors si vous aussi vous souhaitez découvrir ce magnifique lieu incontournable du Gard, n'hésitez pas à nous contacter :
Sun-E-Bike Uzes : 09 53 67 78 47 ou uzes@sun-e-bike.com