A WEEK END….BY BIKE
2 days, 1 night at the doors of Provence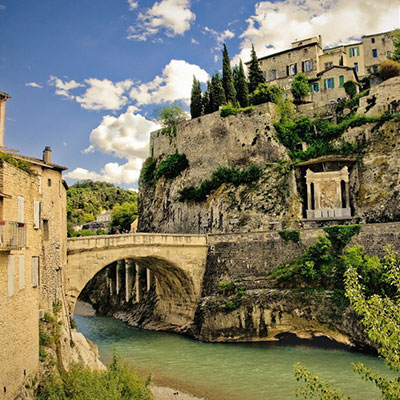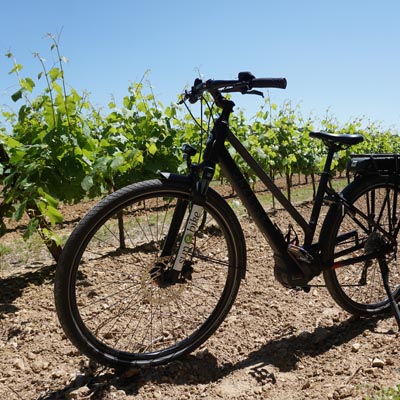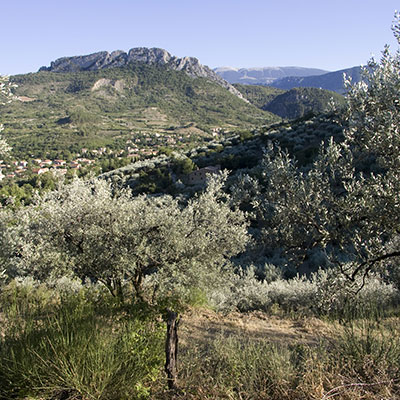 ref. : s003
2 days, 1 night
from
250,00 €
/ 2 pers.
Stay for 2 people including :
- Rental of the ebikes
- Accommodation in *** hotel
- Breakfast
- Roadbook

Offer this Tour
Trust us to take care of your family or friends needs
Duration
2 days, 1 night
Place
Vaison la Romaine
Theme
Landscapes and architecture
Type of tours
A WEEK END….BY BIKE
Escape for a weekend at the doors of Provence, France with our travel agency. The beautiful park of the Barronies, between the departments of Vaucluse and Drome in the South of France, will suprise you, with its breathtaking landscapes and delicious local products. You visit Vaison la Romaine, cycle towards the charming villages of Buis-les-Barronies and Grignan. You cross the towns of Nyons and Valréas : all these little villages will hold no secrets for you.
Accommodation
Accommodation in category B (Hotel ***)

This hotel, located at the center of the town of Nyons and shadowed by plane trees, will charm you with its provençal charm and will enable you to relax before going back on the road.

Options
Upon arrival, we provide you with...
...an electric bike equipped with :
a basket
a pannier rack
a bell
a battery
a helmet
a lock
or
... a hybrid bike equipped with :

a pannier rack
a bell
a helmet
a lock

For the transportation of the luggage, we can offer you ...
... the luggage transfer from hotel to hotel, to enjoy freely the different stops along the way with the minimum weight to carry (option : 50€ per day, for the whole group) - please tick the option when composing your trip
or
... a pair of pannier, which will allow you to carry your luggage yourself. In that case, please remember to keep your luggage light because you will have to carry it the whole way. (free)

If you wish, we can organize a taxi transfer from Avignon TGV train station towards Vaison la Romaine.
Rate : 299€ (round trip) - please tick the option when composing your trip
Transfer from Marseille Aiport to Vaison la Romaine : please contact us
We can include the dinners, which will be taken at your hotel whenever possible, or in a restaurant nearby - please tick the option when composing your trip
Half-board : 41€/person
In practice
Documents provided
At your arrival in Vaison la Romaine, we provide you with a road-book for your trip, containing touristic information and vouchers. We also give you a detailed itinerary, day per day, with maps and explanations. Finally, you will be given a navigation system (GPS) which will help you along the way.
How to get there?

Autoroute A7 (Motorway A7) : Exit Bollène, Orange Centre and Sud, Avignon Nord.
Autoroute A9 (Motorway A9) : Exit Orange Centre.

With public transportation
By train until Avignon TGV, Montélimar TGV ou Orange TGV.
By bus from Orange and Avignon with the cars Lieutaud.

Private transfer : see options
Sun e bike propose also a lot of other tours

In The Alpilles
from 264,00 €
Stay for 2 people including :
- Rental of the ebikes
- Accommodation in **hotel
- Breakfast
- Roadbook

In Chateauneuf du Pape
from 240,00 €
Stay for 2 people including :
- Rental of the ebikes
- Accommodation in *** hotel
- Breakfast
- Roadbook

In The Luberon
from 264,00 €
Stay for 2 people including :
- Rental of the ebikes
- Accommodation in ** hotel
- Breakfast
- Roadbook