News from Vaison la Romaine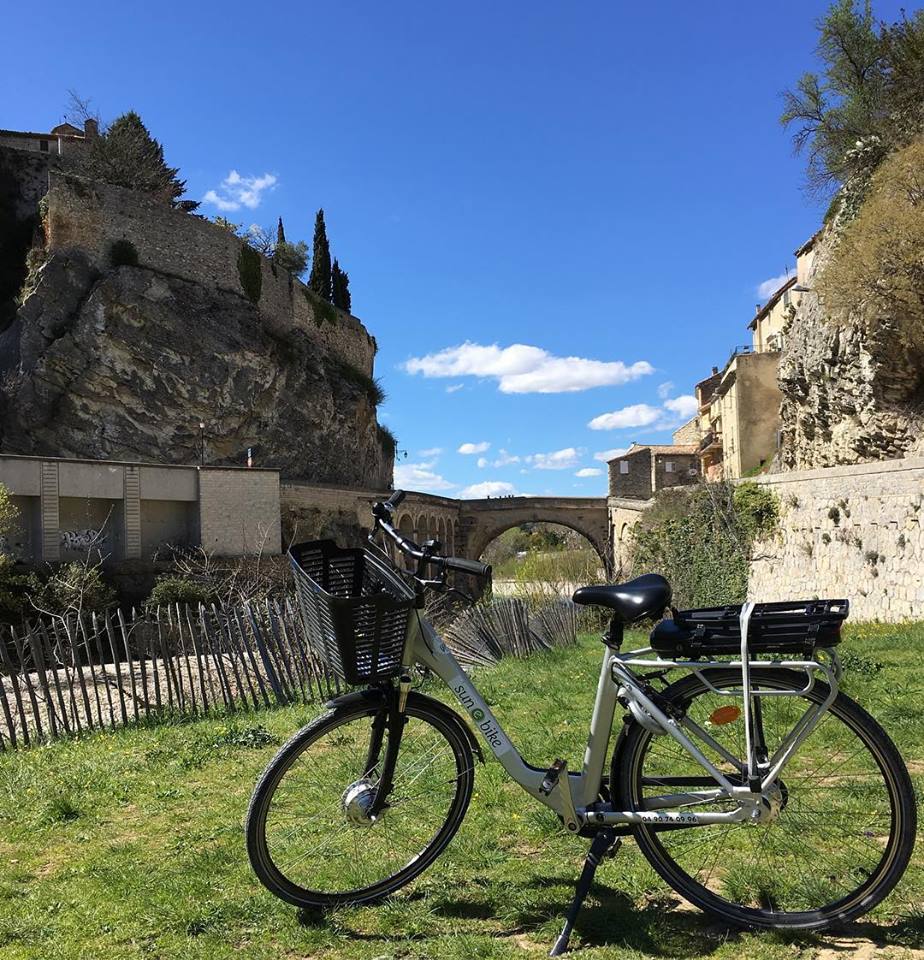 Come to discover our Itineraries around the medieval city of Vaison La Romaine. The Sun-e-Bike team will offer you the opportunities to ride the Provence in a peaceful environment. Between the Dentelles of Montmirail and the Mount Ventoux, discover the Templar villages and the wine road; Enjoy the fresh atmosphere of the river and perhaps your will be brave in off to attempt the ascension of the famous Mount Ventoux.
The Sun-e-Bike team of Vaison La Romaine offers different itineraries can be made for the day or half day, we will provide you road book and a details map. Our itineraries are carefully chosen to facilitate the discovery of many sight and attractions punctuating the territory through trails and bike path rather that main road. Sun-e-bike, the cycling pleasure.
Sun-e-Bike offer different kind of Electric bikes ;
-The hybrid e-bikes Sun-e-Bike (Made it specialy for the rent) and hybrid e-bike Peugeot ET01
-Mountain e-Bike /E-Konalt
-Racing-e-Bike / E-Gravel
We also offer classic bikes
-Hybrid Bike /Gitane Verso
-Mountain Bike / Gitane Kobalt
-Racing Bike / Trel Domane 4.3
Meet the team of Vaison la Romaine; our agency is open 7days a week from April to September from 9am to 6.30pm and from Tuesday to Saturday from March to October from 9am to 6pm.